To celebrate Sk8 or Die achieving over 1,000 page likes on Facebook we thought we'd give away a skateboard by way of a competition.
The skateboard is a beautiful SOVRN deck, black Theeve CSX trucks, 56mm 92a Ricta wheels, Mosaic x Sk8Mafia abec 7 speed bearings, Bones hardware and clear grip to show off the sick graphics.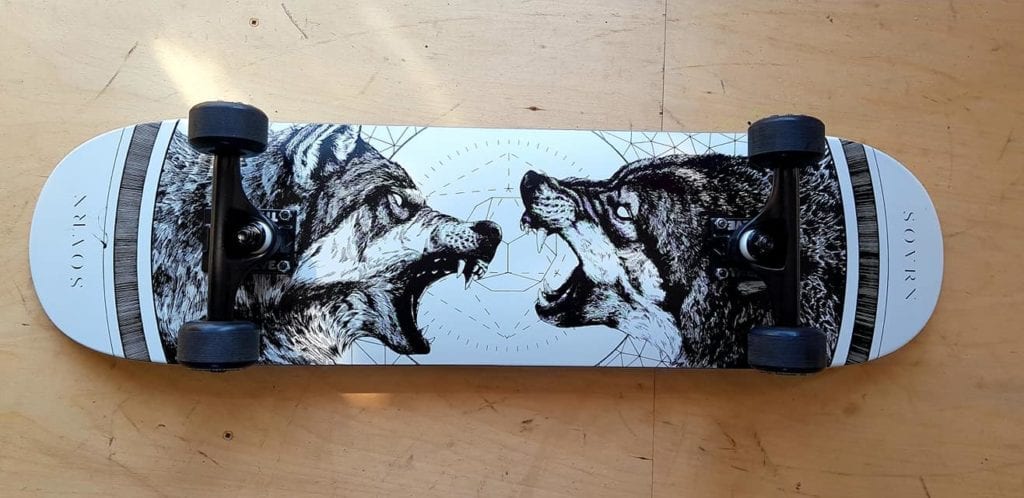 A worthy prize for a proud feat.
Then disaster struck. The skateboard was stolen by what has been described as a large dog. CCTV images show this beast to be some kind of Hyena/man hybrid.
Since the theft the 'Hyena Man' has been leaving cryptic clues for those searching for the skateboard. Sk8 or Die has offered the finder of the £160 set up to keep it.
It's not too late to join the skateboard treasure hunt. Just go to our facebook page and look for the clues to help you.