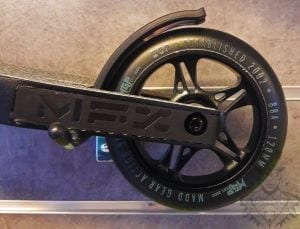 Madd Gear is producing some of the best and affordable stunt scooters on the market.
Sk8 or Die has the MGP V8 TEAM Edition Scooter in stock for £179.95 in a choice of black & chrome and alloy and chrome.
This is the scooter that the stunt kids gravitate to in store. Of course they do! It's the new and improved team edition scooter from MGP for 2018. Check out this baby 's specs here.
Excited yet? You have to watch what these guys can do on these scooters.