School has kicked out for summer! Have you thought about how you can get your cherubs out from under the spell of phones and video games and into the fresh air? Of course I'm going to tell you skateboarding and scootering is a great way to do that.
Fresh air – check, exercise – check, socialising in real life – check.
If you have a Cornish holiday planned in the coming weeks then you might be interested to know you're likely never more than half an hour away from some of the best new skateparks ever made.
Cornwall has benefitted from communities, committees, councils and skatepark builders working together to achieve some awesome results.
You can't look farther than Newquay's new Concrete Waves park built by Maverick and completed in July 2018.

As the name suggests it's a park made from concrete and includes four areas. 2 bowls, a retro bowl and an international bowl, street and stairs. It covers 590 square meters and is arguably Britain's best skatepark.
You can find out more about Concrete Waves here.

Maverick have been building their very stylish parks all over the South West and you can find several in Cornwall.
Down on the south coast Porthleven has gained from a new park built with the local riders in mind. You can watch a video and find out more on Maverick's Porthleven park page here.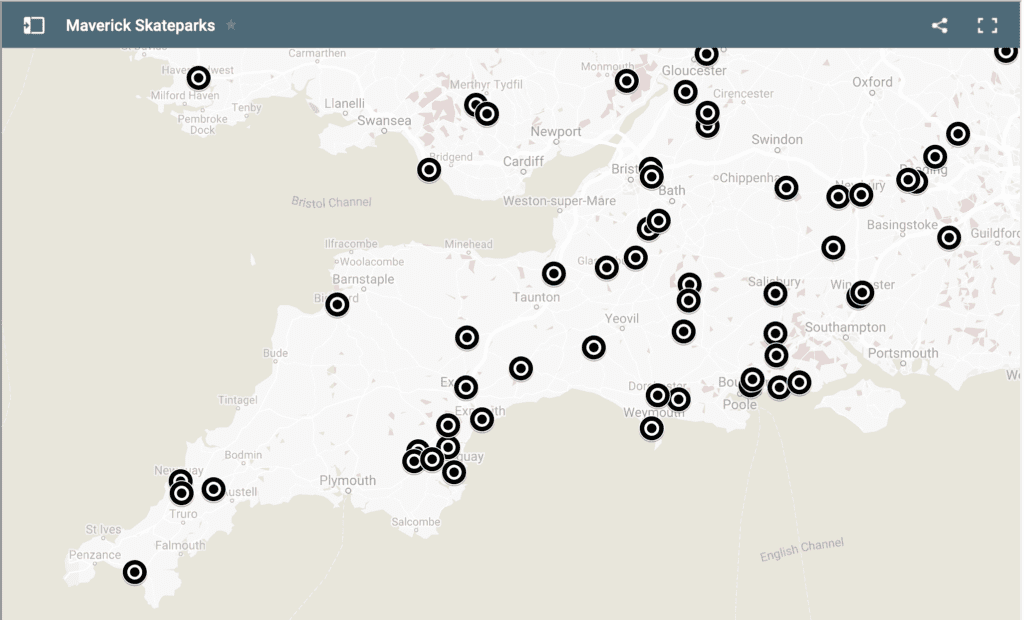 You can also find other styles of skatepark dotted around. Penzance has its Penzance skate plaza and St. Ives, a very popular holiday destination has a more traditional one with skatelite ramps on tarmac.
More details about St. Ives's skatepark here, at the very informative Skatepark Project.

If the weather isn't great then there's indoor, purpose built Mount Hawke skatepark – a real ground zero for skating quality ramps and street style.
Unlike the outdoor parks which are free to use Mount Hawke does charge to use the park.
Mount Hawke is only half an hour away from St. Ives and 15 minutes away from Perranporth so easy to get to from the general tourist areas.
Find out more about Mount Hawke here.

Sk8 or Die has loads of skateboards and scooters to choose from if you want to make your trip to Cornwall even more memorable for the family.
A skateboard wouldn't take up too much room in the car and it's guaranteed to save your kids from boredom when you're reading your Dick Francis novel in a deck chair. In fact, it's probably not too late for you to pick up a board and join them.
SK8 or DIE!